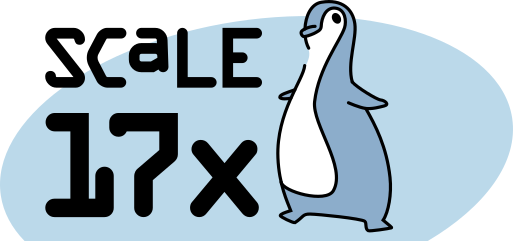 SCaLE has a nice MySQL track this year. As usual, it is Friday. This year it's in room 101.
Dave Stokes, MySQL's community manager, kicks the day off with MySQL Document Store - A NoSQL JSON Document Database at 10:00.
Alexander Rubin, principal architect at Percona, follows with Deploying MySQL in Kubernetes at 11:00.
After lunch, Sam Dunster, production engineer at Facebook, will tell us How Facebook got consistency with MySQL at 13:00.
Peter Zaitsev, CEO and co-founder of Percona, will help us with MySQL Query Optimization at 14:00.
Peter will also be part of Sunday's keynote, a panel on the MySQL diaspora.
Gabriela D'Avila Ferrara, developer advocate at Google, will update us on Query Analytics for the day to day developer using MySQL 8 after a break at 15:30.
Michael Marx finishes up the track telling us about MySQL Security - Avoid Getting on the Front Page! at 16:30.
Michael's talk finishes at 17:30. That leaves time for dinner at one of Pasadena's fine restaurants before the Birds of a Feather sessions start at 19:00.
This year the Job and Career-Search Tips and Best Practices will be doing resume reviews in the first hour and jobs networking in the second. That's in Ballroom C starting at 19:00.
There's also the Tindie/Hackaday BoF: Bring-a-Hack at 19:00 in Ballroom B.
See you at SCaLE17x from Thursday March 7th through Sunday March 10th in Pasadena.